Our situation - Ride to Rescue
Ride to Rescue's situation keeps changing and moving constantly! We will try to keep you updated as best as possible through this website.
From November 2019 until June 2020, all our horses were in Dhabian Equestrian Club, just outside Abu Dhabi in Al Rahba. DEC is owned by Tina Al Qubaisi.
Tina has made a name for herself in the UAE's equestrian world and has welcomed the Ride to Rescue project with open arms when we needed help.

Unfortunately, the stable was not suited to keep the horses cool enough during the summer. Most of the horses in the Ride to Rescue project are "special needs" horses and need almost hospital like conditions.
Luckily, the Ride to Rescue project was given the opportunity to return to the 5 star air-conditioned stables of Mandara Equestrian Club, and so on the 1st July 2020, the horses returned here for a summer stay in cool, nice boxes and the possibility to spend the nights on the paddocks outdoor.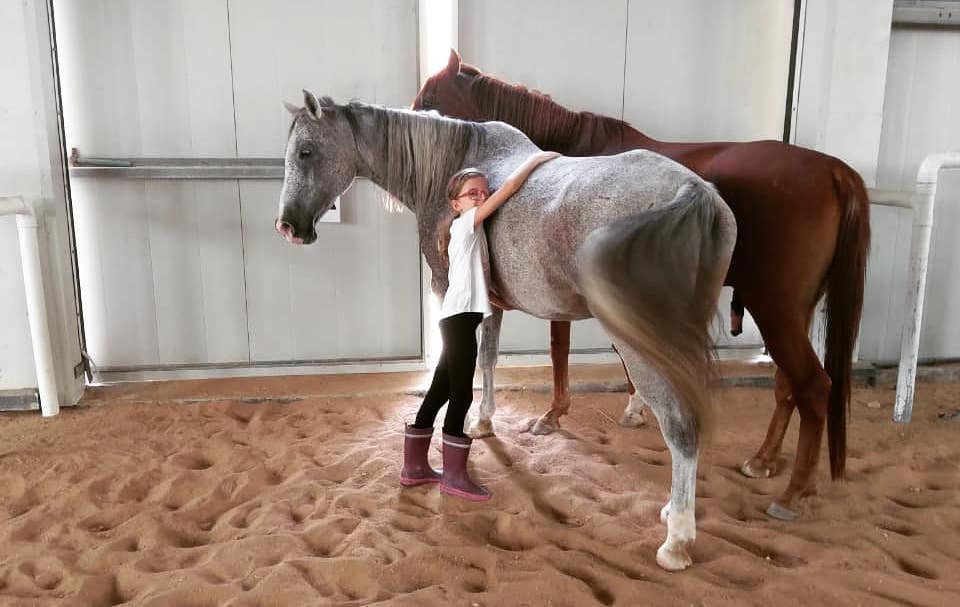 Corona and summer
Of course, we have also been deeply affected by the current pandemic. 
We still cannot welcome children at the stable, and can only offer evening rides to customers over 12.
The costs though remain, our horses need to be fed and the grooms are still working hard to keep the horses all fit and exercised. Therefore please continue to support us! 
We appreciate that everyone is currently very concerned and the economy has taken a hard hit.
Nevertheless, if you can open your heart and give for a good cause, we promise that once times get better, we will work more than ever on educating humanity on what really counts. 
Long Term Dreams
In the long term, our dream continues to have a place where our horses can stay permanently, without having to move from one place to the other.
A place where the weather allows horses to be outdoors all year round and where our group can retire on green pastures.
The ultimate dream would be to offer a beautiful retirement home for more UAE based horses, not only our current group...
We pray that our dreams will come true one day....