Ride to Rescue wouldn't be what it is without the horses that have shaped us.
Some horses come to us at a very desolate stage, where all we can do for them is give the a few last days or months of food, care and love, so they can leave this world feeling good.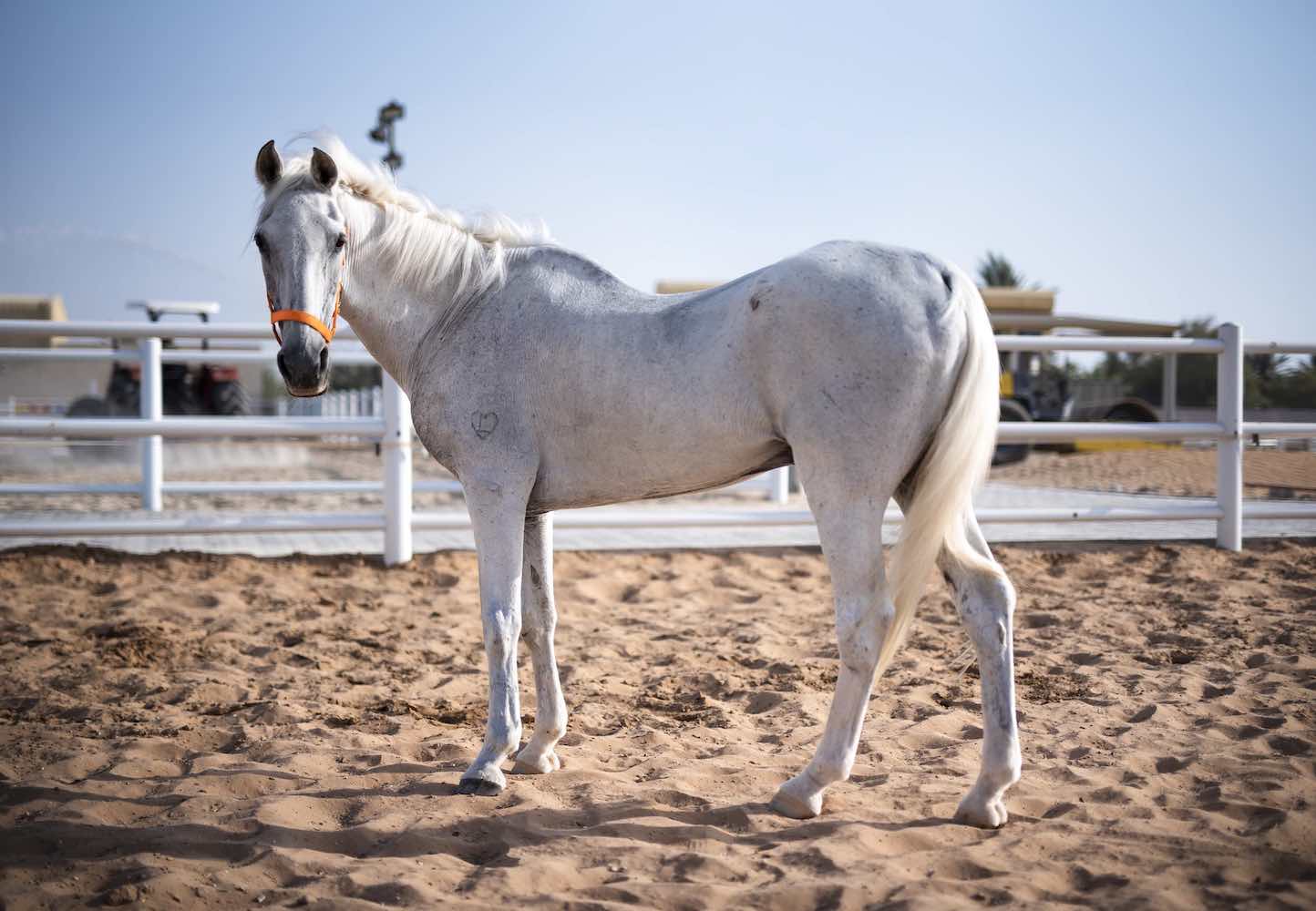 In August 2019, Antar had to leave at almost 40 years of age. An endurance race horse from Australia, he was with his first owner for over 20 years, and spent his last 5 years in my care. 
Antar was full of strength till the end. He could be super sweet with kids, but also was dragging around insecure leaders through the arena if they weren't clear on what they wanted! His best friend Pebbles was crying for days when he left, they had spent years together day and night. Luckily Montgomery is there to console her now.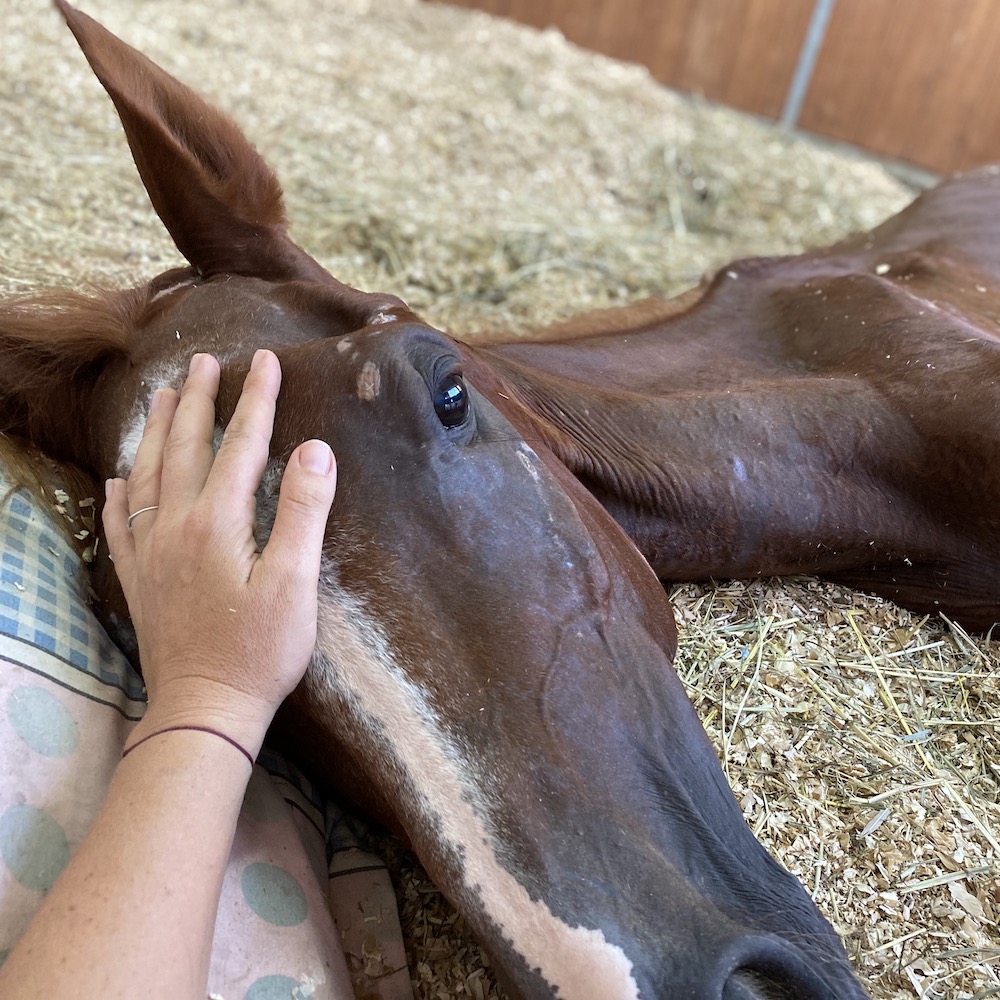 Amira's case made big headlines as she came to us in a horrible state in July 2020.
Two Emirati brothers had found her and decided to help, and asked us for advice. They paid to keep her in our care and we built an intensive care station at Mandara Equestrian Club. What gave us hope is that she had such a strong appetite and a will to fight.
However, after one month her body just could not take it any more and she feel asleep in the arms of our farrier Anthony.
Read her full story here.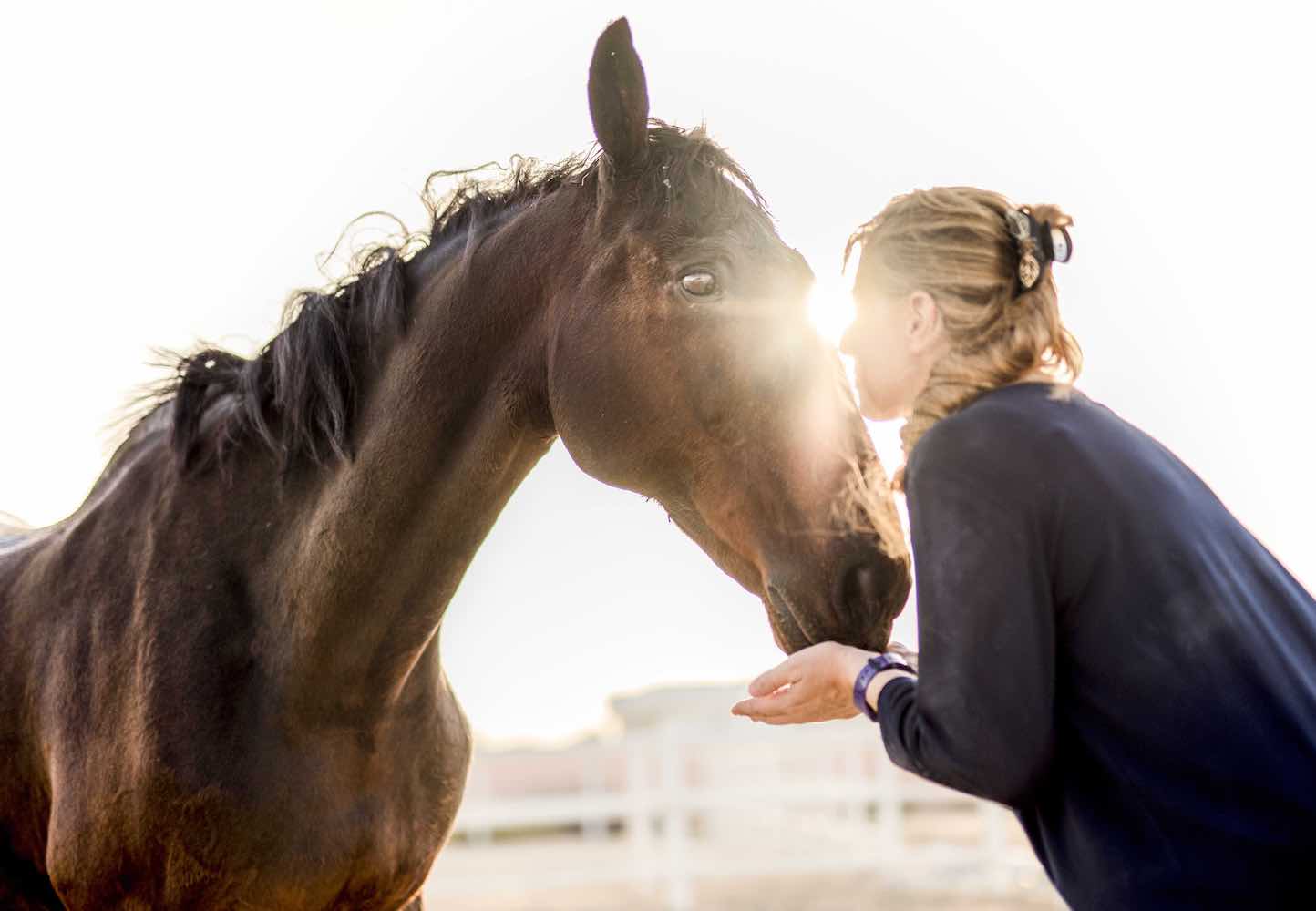 Meya only stayed with us one year and a few months. She came because a friend had seen this old, skinny riding school horses and decided that she could not simply be left to die in this state.  Meya had cushing disease and mallanders. This skin condition cannot be cured and requires regular treatment. She also had a nervous tick from her past as riding school horse as well as a very hollow back. She quickly blossomed under our care... however after 1 year, in 2019, she started to decline physically a lot.
Meya was very loved and especially with children she was so kind and gave her best until her last moments. But she too, was ready to leave in the end.

Enzo was the first horse that Yasmin seriously bought in 2017. He was already in his 20s at the time with many health issues - but that didn't matter. We loved this little fella a lot.
He died on a colic caused by a lipoma around the small intestine.

Yasmini came in 2016 with a 3 Kg bone sarcoid on her right hind leg infested with thousands of maggots.
We brought her to the hospital where she stayed 1 month and the Vets did a great job.
3 kg of bone and meat were taken down.
Yasmini experienced 1 good year with us... and then she got one disease after another, so in the end she was ready to go. We sadly had to put her to sleep. But she was in her 30s and so it was all good.