Emirates Animal Welfare Society - EAWS
Since October 2019, Ride to Rescue is a partner of Emirates Animal Welfare Society (EAWS) and we are extremely proud of being the first equine rescue project in the United Arab Emirates to have partnered with them!
It is a great honour to be recognized as an official organization that helps animals in need.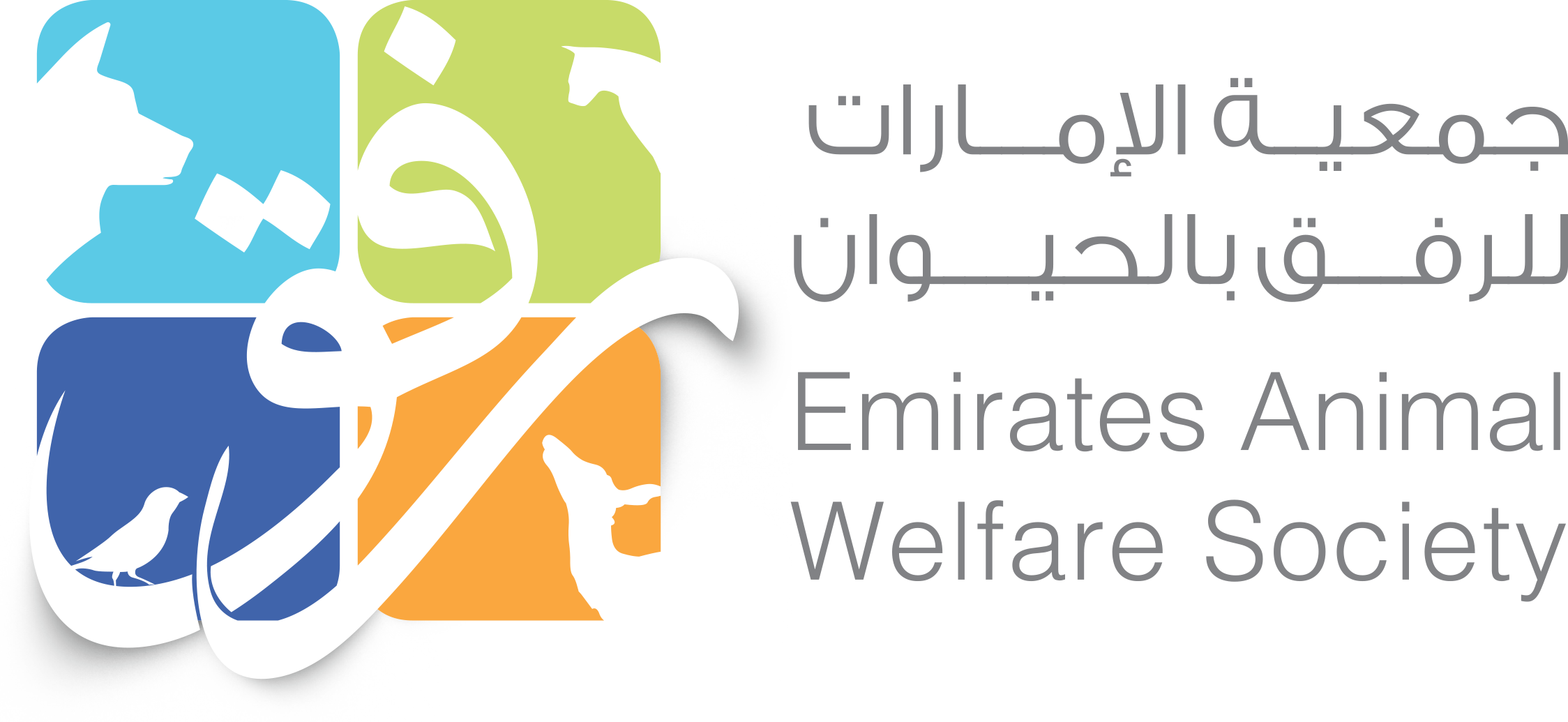 EAWS motto is: "We speak for those who have no voice" and this resonates so well with the work Yasmin does with all her heart.

The Emirates Animal Welfare Society is the only Animal Welfare Association legally registered in the UAE.
The aim of the Society is to support the country in achieving a worldwide standard in the way animals are treated, animal welfare measurements are implemented and animal laws are enforced.
Please have a look at their website for more information on their work.
Business continues
What does this partnership mean for Ride to Rescue?
Financially, we will not be receiving funds from EAWS. We still have to run our business with full force to generate enough money to pay the bills for livery, food, supplements etc for our horses, which amount to currently between 2,500 to 4,000 AED per horse. 
On top of that, there are more expenses like cat food, food and petrol for Yasmin ;o), a salary for our groom Mahmoud, etc. 
With 15 horses not being sponsored, and 16 cats in my home, the monthly expenses are over 50,000 AED!
Donations through EAWS
The big difference to before is that we can now legally accept donations towards our bills. For those of you who want to support us but either live in a different country or don't have the time to participate in our activities, you can now donate funds towards our cause, and this is legally accepted in the UAE.
Find more details on how to donate here. 
Thank you so much from all my heart! The only reason I do this work is because it makes me happy to help the animals. I don't have any ulterior motives and I am grateful for every positive person I meet on my journey.
Giving back 
It is not our aim to become a burden to people and we don't want to be a charity relying solely on donations.
On the contrary, we believe that our horses have a lot to give back to the people, and that there is a value to that. Our greatest joy is to have people come and spend time with our horses and in return, give an amount towards the bills. 
This is simply the best exchange and is a great gift.
Find details of our program here, and feel free to always contact Yasmin via whats app to arrange any customized seminars / classes / bookings. Use the whats app button on the right bottom and see you soon at the stables!