Montgomery's story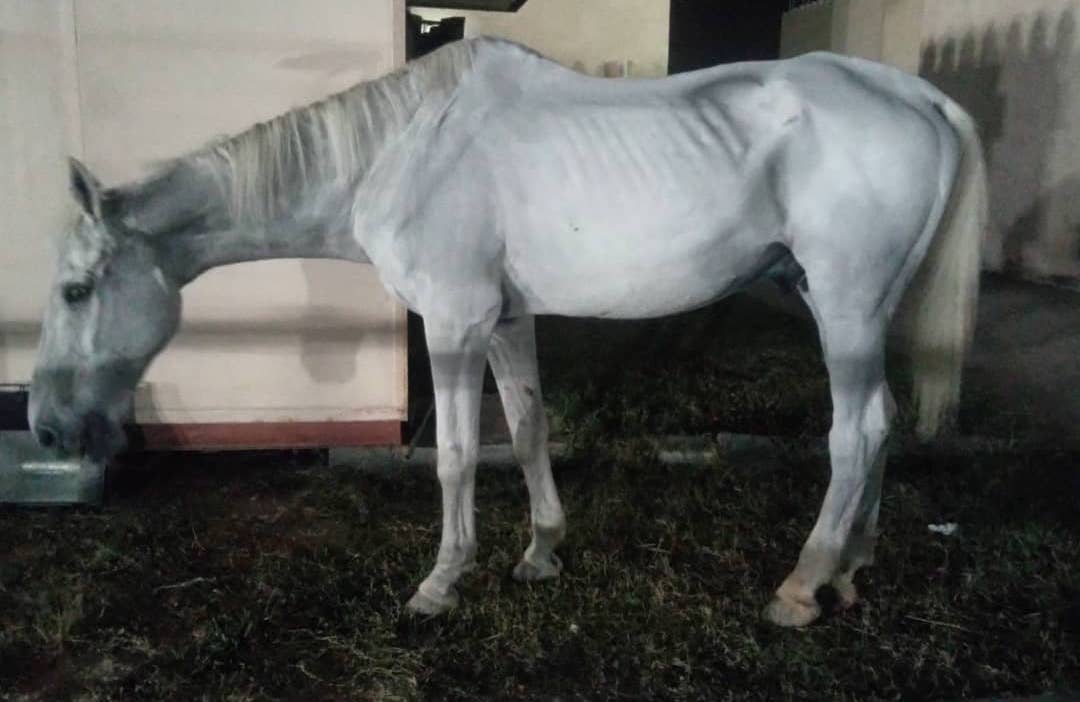 Montgomery is a 26 year old Warmblood. Like many other horses in UAE, he was imported for his qualities as competition horse, and neglected when he got too old to perform. Unfortunately, there are not many places to nicely retire old horses in the country, and only very few are lucky to be flown back to where they originally came from.

Montgomery was once owned by a Sheikh from Sharjah and competed in Grand Prix Showjumping competitions. 
When his jumping abilities decreased, he was sold to a riding school where he was the perfect, kindest school master.
When he got too old to perform these duties as well, he was sold again. 
At that time, he was offered to me, but before I could even take a decision, was sold. I didn't know Montgomery very well, had just seen him a few times in the riding school. 
But the night he was waiting at the loading area for the horse trailer I accidentally came by - I will never forget his eyes and the way he was looking... he was completely lost and desperate.
Since that day, I couldn't stop thinking about this sad, skinny horse.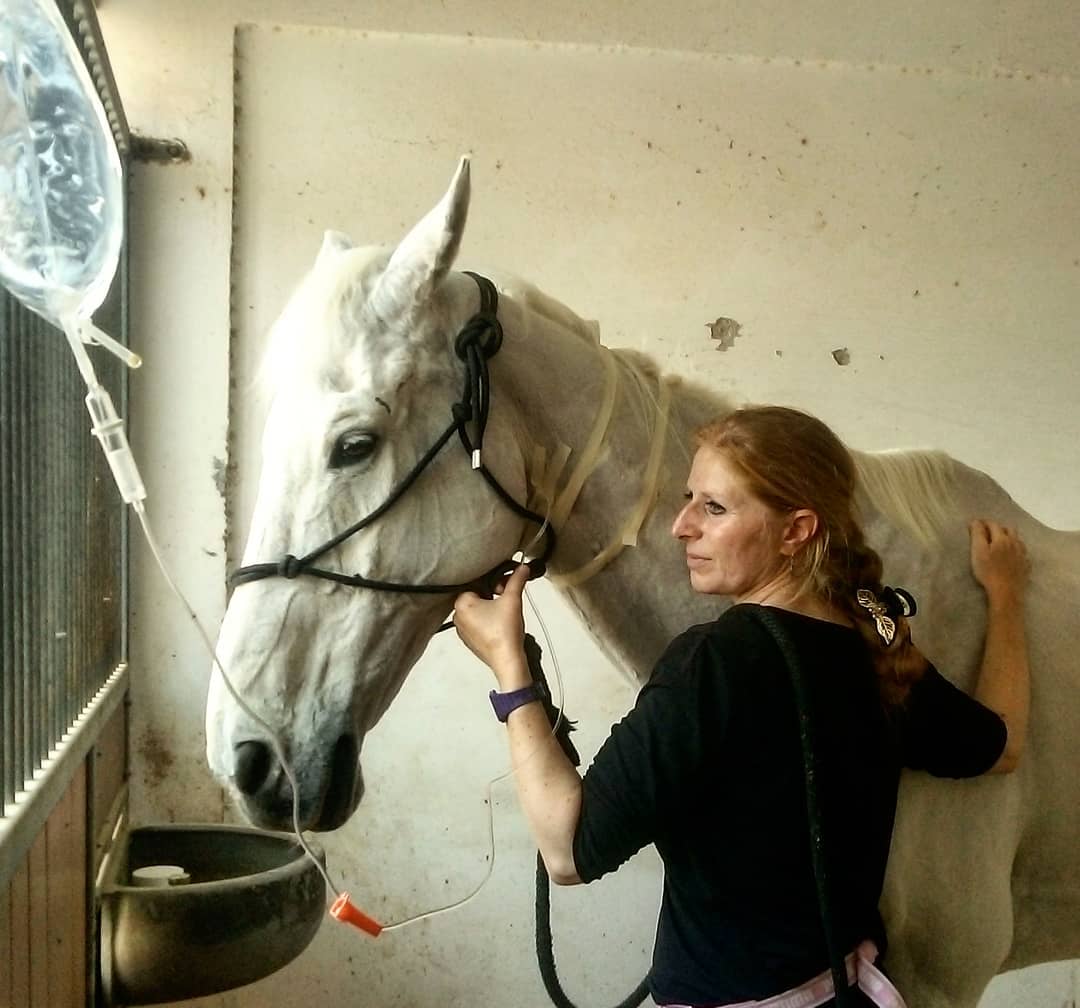 One day, a lovely riding instructor told me how she misses Montgomery. I replied to her that I hadn't been able to stop thinking about him. 

From then on I knew, I had to help him. 

Together we searched for Montgomery. By then he was already sold another time. With lots of pushing and begging, we got sick and and almost dead Monty back.
He had Babesia, a blood parasite which is transmitted by ticks and can be deadly. He also had a nerve disease and skin problem and of course was way too skinny. It took 3 months, approximately 200 AED per day plus lots of extra hay, and of course love and time to get him fit again. 
Montgomery, the loving giant
He now lives happily with Antar, Salambo, Nou Nou, Pebbles and Hazecha in a little herd. This big horse is so loving and wants to make friends with any other horse he meets. He is a true angel. 
We now started to let little kids ride on a nice little round around the farms, and had many kids who also just enjoyed spending time with him, washing and brushing him.. he is so gentle that I don't need to worry.
We hope that he can now enjoy the retirement he deserves and spend a few last years grazing and spending time with friends.
If you would like to help Montgomery, you can sponsor him, or just book a visit to meet him and learn from this gentle giant who still has a lot of love to give. Any assistance is appreciated - please get in touch on whats app.